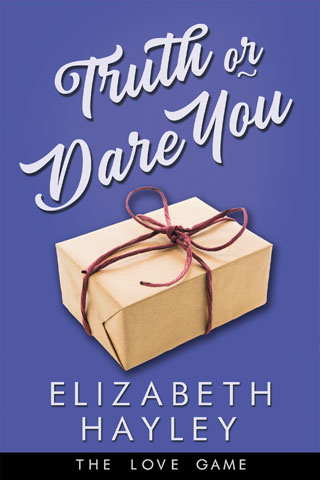 Truth or Dare You
---
After tragedy strikes, Sophia Mason finds herself thrown back together with her ex fake-brother/boyfriend Drew. But this time she's going in with her eyes open and her mission clear: she'll help Drew get back on his feet and then show him the door. Simple…right?

Drew Nolan's spirit is almost as broken as his body. Asking Sophia to help him seems cruel after the way things ended between them, but she doesn't give him much choice—something he's extremely grateful for.

When Sophia's brother, Brody, reappears, their lives become even more of a circus, but they all manage to settle into their own version of normal—a normal that involves starting a venture of questionable ethics in the eyes of the university. As Sophia and Drew help get the business off the ground, it becomes impossible for them to deny the feelings that still exist between them.

But when the going gets tough and Sophia risks getting kicked out of school, will Drew remain by her side and support her, or will he run again?
Other Books In This Series