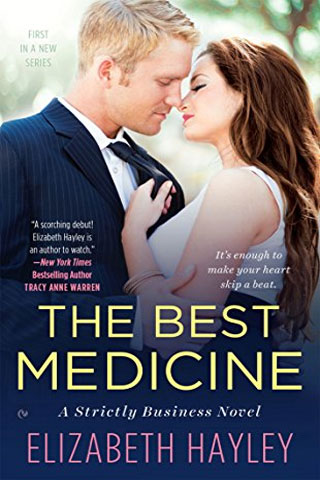 Paperbacks
---
Digital
---
Audio
---
Autographed
---
International
---
The Best Medicine
---
The first novel in a sparkling and sexy new contemporary romance series about four best friends looking for love in all the right places—and the one woman who discovers that it takes more than an impeccable bedside manner to make dreams come true.…

Lauren Hastings is finally ready to enter the real world. At twenty-six, she's about to get her master's in psychology, and she's well on her way to beginning the career of her dreams—until she suffers public humiliation and has to endure something she thought she'd never have to deal with again: a part-time job.

A gig at Trinity Hospital isn't exactly Lauren's definition of a good time, but Dr. Scott Jacobs quickly changes her mind. He's straight-up gorgeous, and he always gets what he wants. And that includes Lauren. It's an ideal arrangement for both of them. No strings. Just fun—at least at first.

But feelings quickly begin to run deeper than either Lauren or Scott is willing to admit, causing issues neither of them want to confront. After all, who wants to risk the perfect relationship on something as terrifying, as messy, and as unpredictable as love?
Other Books In This Series