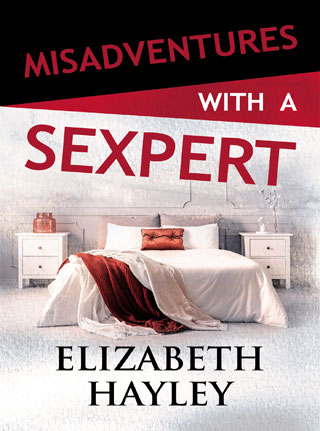 Misadventures with a Sexpert
---
Time to call in the sexpert...

Isla Scott seeks to enhance her sexual repertoire, and she's using every available app to do so. But no matter what buttons she pushes, she isn't having much luck during her frequent coffeehouse dating rendezvous. If she's to eventually satisfy Mr. Right—and herself—in every way, she needs to gain some more experience. But so far she's only encountered duds.

Grayson Hawkins's marriage fell apart when he caught his wife with his best friend. Emotionally bankrupt, he's left her and his high-pressure job to start over in a new town. A clean slate for the artist. A new coffeehouse to patronize. A fresh page on which he can draw his illustrations.

Grayson and Isla form an unconventional pact where he agrees to be her sex guru to help her gain the experience she seeks in trade for permission for him to sketch her comical dates for his newspaper's Instagram page. But such a pact doesn't come without pitfalls, and Isla must make a decision. Does she apply her newfound knowledge on one of her dates, or will she realize her Sexpert was always the one?
Other Books In This Series