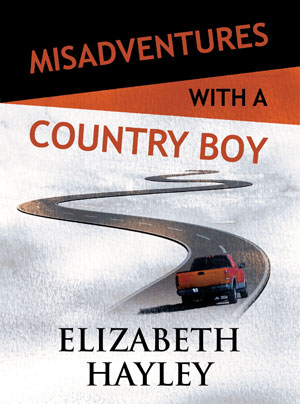 Misadventures with a Country Boy
---
Brooke Devereaux has a lot she wants to escape from: a career she never asked for, a future she doesn't want, and parents who've only ever seen her as a business opportunity. But in her desire to experience life, she quickly realizes she's lacking in one very important skill—how to survive on her own.

Former soldier Cole Timmons is an expert at running away. Whether it's from his rural hometown, alcoholic father, or painful memories, Cole doesn't hesitate to leave… Until he encounters an out-of-place woman at a gas station in the middle of nowhere. The wealthy "princess" couldn't be more different from the country loner, and the pair get off to a rocky and misadventurous start.

But sometimes exteriors are armors meant to deceive. Sometimes what's beneath reveals more than anyone ever realized. Sometimes, in order to stop running away, a person simply needs to find something to run toward.
Other Books In This Series