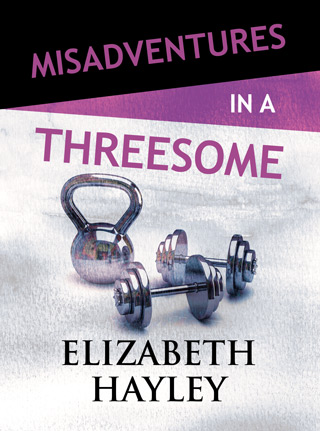 Misadventures in a Threesome
---
Jasmine Pritchett needs a job. A pathway to financial independence. When Transform, the local gym, initiates an expansion to offer fitness classes, she sees her opportunity. Armed with several instructor certifications and even more persistence, she finds herself interviewing for the job in front of two of the sexiest men she's ever laid eyes on.

Maddox Gibson craves control. He's been trying to regain his zest for life since being discharged from the army, and with the help of his best friend, Wilder Vaughn, he's worked his way from rock bottom to find happiness as a successful gym co-owner.
Wilder lives life like his name implies—wildly—and without Maddox's rigid temperament to keep him grounded, his lighthearted impulsiveness could very well get him into trouble.

When these two beefy best buds invite Jasmine into their friendship, sparks fly quickly, and Jasmine tries to convince them she can be so much more. To both of them.
Can Jaz, Mad, and Wild figure out how to navigate a polyamorous relationship without destroying their friendship…and their hearts?
Other Books In This Series