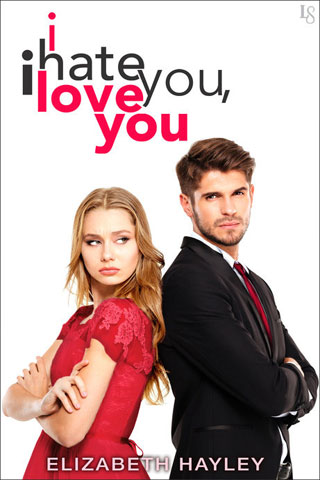 Paperbacks
---
Digital
---
Audio
---
Autographed
---
International
---
I Hate You, I Love You
---
There's a fine line between love and hate. And these two can't decide which side they're really on. . . .

Poetry professor Naomi Price is loved by her students, happily works around the clock, and has credentials no one could deny. Except, it seems, for her arch-nemesis at Hainamor University. The man never has anything polite to say, and now the two of them are competing for a prestigious honor that just so happens to come with a cash award. With every move Naomi makes to impress her colleagues, her rival is right there beside her, elbow to elbow, making it impossible to ignore how devastatingly hot he is—even if he is a total bastard.

Sebastian Blake knows what Naomi thinks of him, and he's trying hard not to care. Maybe he's been grouchy with her in the past, but she isn't making his life any easier with her crusade to win over the Personnel Committee and earn an honor that is rightfully his. Naomi just doesn't quit, and though he'd never admit it, there's something sexy about her. Something that has him tied up in knots. Something that makes him want to move beyond his painful past and take a chance—at least for as long as it takes to kiss her silly and see what happens next.

Warning: Intense bickering leads to intense sexual chemistry!
Other Books In This Series